Your cybersecurity self-assessment
Improve your cybersecurity with our simple and personalized action plan in just one a month.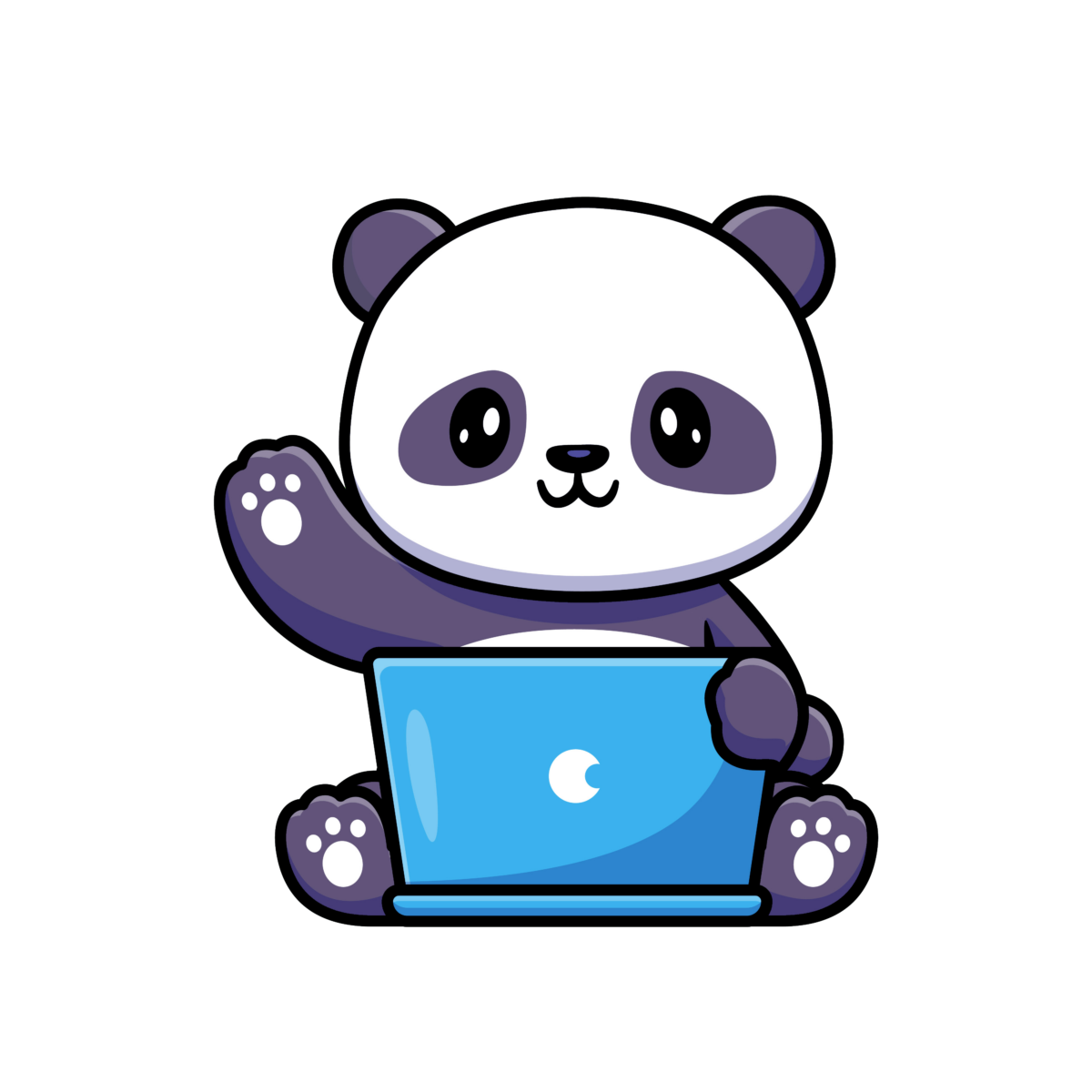 How does it work?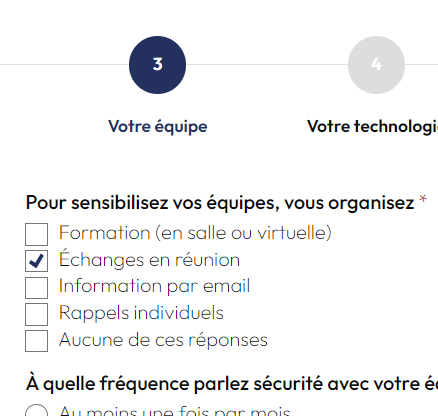 Self-assessment
Answer a few simple questions about your organization and get your security score.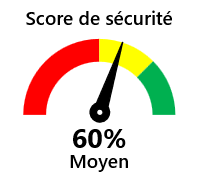 First action
Take one hour to achieve the most urgent action with your team or IT provider.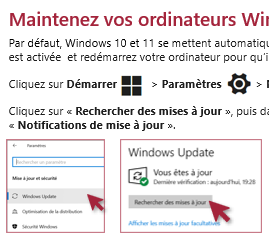 Continuous improvement
Receive each month an additional personalized action to improve your cybersecurity.
Don't let a cybercriminal stop your business.
$24.90 monthly, billed annually.

Your satisfaction is our priority, we will refund, unconditionally, within 14 days of the reception of your first action.
Why invest one hour a month for your cybersecurity?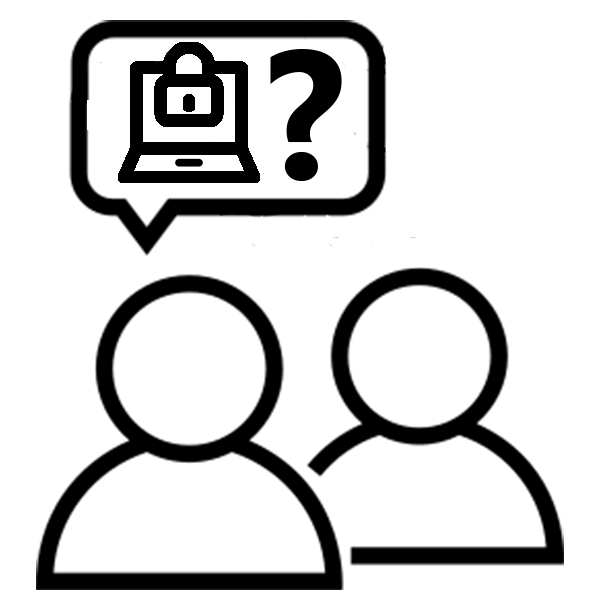 Do you talk about
cybersecurity with your IT provider?
75% of IT suppliers are not proactive
about their customers' cybersecurity.
They sell antivirus and backup solutions without understanding your threats.
Does your team recognize scam messages?
90% of cyberattacks actually start
with an internal user or human error.
Attacks created with artificial intelligence (AI) are difficult to detect.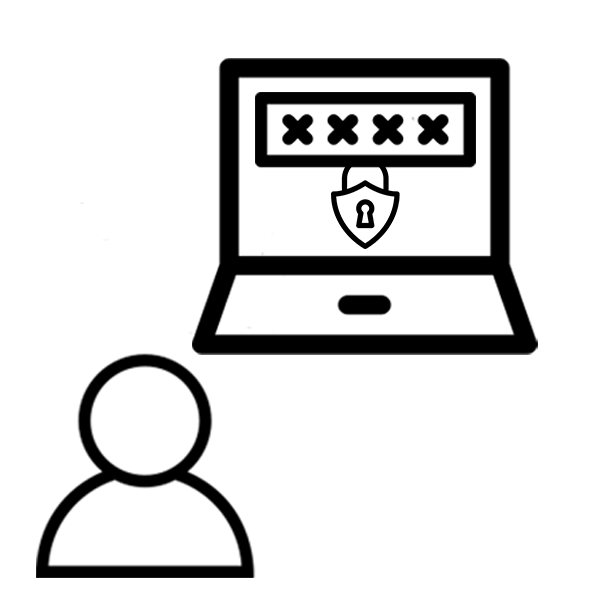 Do you know how to restore your systems in case of ransomware?
60% of SMEs go out of business after a major cyberattack.
Without preparation, it takes months to restore a compromised IT system.
Our customers talk about it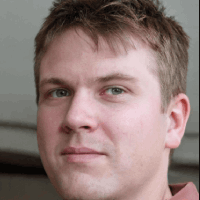 I found the action plan detailed and clear. It's comforting for me to receive this.
— Olivier, Communications Manager at a publishing house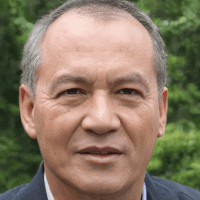 It was easy to complete the diagnostic, and it made me ask myself some good questions.
— Philippe, Director in a telemarketing company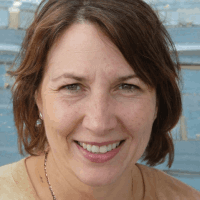 The questions and actions were clear, I know what to do to be more secure.
— Julie, Owner of an accounting firm
Frequently Asked Questions
My organisation is too small to be a target
Cyber criminals look for open doors. Randomly browsing, they attack companies that, even if they have a high security door, have left keys accessible.
Are your digital doors and locks secure? Have they been installed correctly? Does your team let anyone into your premises?
Your cybersecurity relies on your tools, but also on the people around you. 90% of successful cyber attacks are due to someone clicking on a link or giving information to a cyber criminal.
---
I have no confidential data and will pay a rasom, will should I take action?
A cyberattack will initially disrupt your work. While your systems are down, you can't serve your customers.
You will have to restore your IT systems, leading to a loss of time and money. Your clients will loose trust and seek a more reliable service.
Regulations protect personal information both in Europe and Québec. You could even face fines or penalties. Compliance is about data protection.
---
How do you personalize the actions?
We analyze your self-assessment and perform a few remote technical checks. We put ourselves in the shoes of a cybercriminal, looking for easy preys.
The objective is to check that your armored doors are properly installed, closed and that the keys are not accessible. We also help you make your team more aware and detect frauds.
We choose the actions yielding the maximum protection for the minimum effort.
---
I don't have IT or security expertise, so how am I going to set this up?
We want all businesses to be able to protect themselves. Questions and actions are simple and understandable. We designed them for people whose expertise is not that. When you have to call on a supplier, we tell you the average completion time, and the exact information to communicate.
---
How much will it cost me in total?
Our pricing includes the self-assessement, the technical analyzis and the 12 personalized actions delivered by email over a year.
We prioritize actions that use your current equipment and that you can do yourself. You may need to add equipment or solutions depending on your current situation and your objectives. You may have fees, depending on the contract you have with your service provider.
For your team, all measures are organizational. You won't have to pay anything. Your investment will be in time to train and prepare your teams.
Coresilium has no affiliation or connection with any other technology companies. We recommend the best solutions, independently. We recommend the best solutions, independently.
---
When will I receive my action plan?
Depending on the time you submit the questionnaire and the technical tests, it can take between 2 to 4 days. We will get in touch if it were to be longer than that.
---
Can I have a guarantee we won't get hacked or loose data if I do all the recommended actions?
Unfortunately not. Even, if you do all the recommended actions, hackers are constantly adapting. They find news ways to get your data and money. You could also experience a fire or exceptional natural disaster.
From the first action, you close doors for hackers.
By regularly doing the actions, you reduce the likelihood of a cyber attack or loss of IT systems. You will also increase your ability to recover if it were the case. It is impossible to be 100% secure.